*Waiting On Wednesday is a weekly meme hosted by Breaking The Spine in which we share our most highly anticipated upcoming reads (that we pretty much need to get our hands on, like drugs)
Entice
(Hearts of Stone #2)
by
Veronica Larsen
Release Date:
June 2015
Genre(s):
Adult Contemporary Romance
ADD TO GOODREADS
Let's start this off with a bang, shall we?
My job. My apartment. The pretty life I've built for myself.
Poof, all gone.
This must be the day everyone realizes I'm faking the whole 'being an adult' thing.
I'm back in the town I left behind and, of course, inescapably drawn to someone from my past.
He was the boy I never noticed. And now? He's the man every part of me burns for.
This thing between us doesn't stand a chance until I pull my life back on track.
But even when the loose ends start to tighten, the whole of it threatens to unravel like someone's tugging at the threads.
What if there's no such thing as a mistake?
What if it's all just sabotage?

Entice can be read as a standalone, but it contains major spoilers to Entangle.
After having read the first book of the Hearts of Stone series, Entangle, I've been so excited for this book! This novel features Emily Stone, and we already get to meet her in the first book as the heroine's younger sister and a total no-filter girl. Loved her in the first book so I can't wait for this! I'm just so stoked!
Here's a little teaser for you guys, courtesy of the author!
Don't miss out on the first book:
(Clicking photo will direct to Goodreads)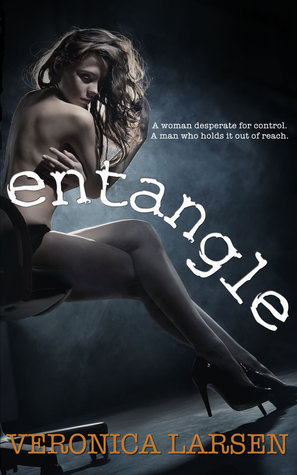 ****
What are you waiting for this Wednesday?